Get to know... Ecotricity
Published Fuel Mix for 2017-2018
Accolades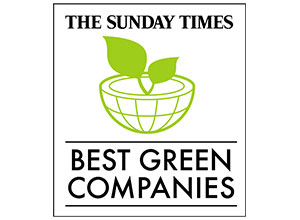 Green energy didn't exist back in 1996 when Ecotricity offered it for the first time, becoming the world's first green energy company and kick starting the now global green energy movement. Their mission is and remains to this day to create a greener Britain, driving positive environmental change and to promote sustainable living through energy, transport and food – the big area's we need to address if we're to tackle the climate crisis.
100% green electricity and carbon neutralized gas
Ethical pricing with no exit fee's, penalties or long-term contracts
Ethical consumer 'Best Buy' and Which's highest green rating
Fully Charged Bundle, green energy + electric vehicle charging at home and on the road saving over £215 a year
The only animal-friendly energy supplier, recognised by The Vegan Society and Viva!